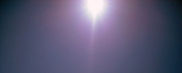 Excerpted from the Congregation for the Doctrine of the Faith
Instruction on Prayers for Healing by God:
"As mentioned above, the end of Mark's Gospel as well as the Galatians are extending the horizon and do not limit the miraculous healing on the activities of the Apostles and some Preachers of the Gospel, which play a prominent role in the first missionary. From this point of view the evidence of the "Healing Charismas" (cf. 1 Cor 12,9.28.30) are particularly important. The meaning of the word 'Charisma' itself is very wide; a 'Charisma' is a "freely-given gift", the mentioned case refers to it as "gifts, to cure diseases." These spiritual gifts are assigned to an individual (cf. 1 Cor 12:9), so they are not understood as cures, which has been gained by each of those cured by themselves, rather as a gift granted to a person in order to obtain the Healing Grace for others. This gift is dedicated in the "One Spirit", whereby it cannot be closely defined, how this person does achieve the healing. One can assume that this is done through prayer, perhaps accompanied by a symbolic gesture ".
(Soure: www.vatican.va/roman_curia/congregations/cfaith/documents/rc_con_cfaith_doc_20001123_istruzione_ge.html)
Constituted by Cardinal Ratzinger, then President of the Congregation for the Doctrine of Faith
This is a rejection to all secular priests, pretending that only through their hands they received the gifts of the Holy Spirit. No, this is dedicated to all of us.
We don't even have to lay on our hands. Healing comes in the depths of our heart on the highest Divine level. A healer must be capable to produce this state of consciousness. This secret is revealed by Jesus Christ to his true disciples, this has nothing to do with the Church.
Monika Petry
Healing in the Spirit of Love
Pentecost 2014
---